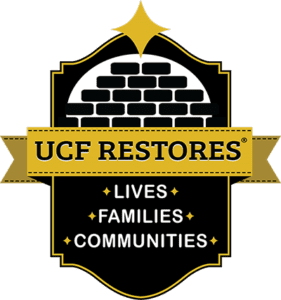 In an ongoing effort to disseminate evidence-based education and treatment for posttraumatic stress disorder (PTSD), UCF RESTORES® – a clinical research center and treatment clinic recognized as the National Center of Excellence for First Responder Behavioral Health – is now offering scholarships for its Trauma Management Training (TMT) clinician training program, designed for behavioral health professionals seeking to advance their understanding and application of highly effective treatment for those suffering from PTSD. UCF RESTORES is offering scholarships to three clinicians from each of Florida's 67 counties, representing a more than $30,000 commitment from the nonprofit organization to advancing education and proven treatment for trauma-related disorders.
The immersive, fully online course teaches behavioral health clinicians the theoretical rationale behind and specific treatment components of TMT, an evidence-based treatment for PTSD that serves as the cornerstone of UCF RESTORES' successful treatment approach. With 76% of participants in the organization's hallmark program no longer meeting the diagnostic criteria for PTSD following treatment, UCF RESTORES delivers results superior to national first-line PTSD treatment outcomes. By providing no-cost training for this proven approach, the organization aims to enhance accessibility to posttraumatic healing for individuals seeking cutting-edge treatment across all corners of the Sunshine State.
"Our TMT clinician training program was developed with the goal of reaching and educating as many clinicians as possible. It was critical that this course be accessible, affordable and adhere to the complex schedules of all health care professionals," said UCF RESTORES Executive Director Deborah Beidel, Ph.D., ABPP. "Our TMT approach has delivered unprecedented results for those seeking to regain control of their lives in the aftermath of trauma, and, with the rollout of these scholarships, we are excited to expand the network of professional mental health advocates making this therapy available to those in need."
Through the utilization of interactive tasks and video modeling, the program is designed to be flexible and completed at each participant's own pace. Once an understanding of how PTSD is acquired is established, the program curriculum dives deeper into the mechanics of developing and implementing effective exposure therapy. Due to the multidimensional nature of PTSD, participants learn how to implement treatment components designed to treat sleep problems, anger, guilty and moral injury, depression and social isolation.
Scholarships for the web-hosted training program will be awarded on a first-come, first-served basis, covering the $150 cost of the six-hour educational program. Upon completion of the home-study course, continuing education credit is available for a $100 fee and requires participation in a one-hour, live webinar component. Clinicians interested in this training must have an active license to practice in an area of mental health and work with patients with adult-onset PTSD.
If you are a licensed mental health clinician in the state of Florida and are interested in receiving a scholarship for this groundbreaking program, please email TMTTraining@ucf.edu or call (407) 823-3910 for more information.
The UCF Psychology Clinic Advanced Clinical Training Services is approved by the American Psychological Association to sponsor continuing education for psychologists. The UCF Psychology Clinic Advanced Clinical Training Services maintains responsibility for this program and its content