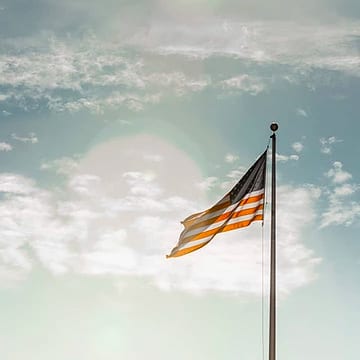 UCF RESTORES® Partners with the Stop, Drop & Push Campaign to Deliver Cutting-Edge PTSD Treatment for Two Out-of-State Veterans
ORLANDO, Fla. (November 6, 2019) – UCF RESTORES, a leading independent research center devoted to revolutionizing the treatment and understanding of post-traumatic stress disorder (PTSD), has partnered with the Stop, Drop & Push (SDP) Campaign to offer one-of-a-kind therapy treatment to two out-of-state veterans with PTSD due to military sexual trauma.
The SDP Campaign's $6,000 commitment will sponsor participation in UCF RESTORES' hallmark three-week intensive outpatient program, hosted at The Rosengren Trauma Clinic on the University of Central Florida's main campus in Orlando, Florida. UCF RESTORES – which has treated over 500 veterans and active-duty military personnel to-date – has proven remarkably successful for those in need, with 66% of participants with combat-related trauma no longer meeting diagnostic criteria for PTSD at the end of the three-week program.
This partnership marks the first time UCF RESTORES has received funding to reach out-of-state veterans who have experienced military sexual trauma. While UCF RESTORES' treatment services are currently available at no cost, the SDP Campaign's sponsorship will cover lodging and bus passes for the three-week stay – a barrier for many considering treatment.
"This partnership is truly a milestone for our team as it offers us a unique opportunity to provide our service to those in need that may not have had access otherwise," said Amie Newins, Ph.D., director of UCF RESTORES' Center for Research and Education in Sexual Trauma and the program's director of continuing education. "We are incredibly grateful to the SDP Campaign – a program that shares our passionate commitment to our nation's heroes – for their generosity, which serves as a great testament to the impact and significance of our unique treatment approach."
The SDP Campaign, a featured program of the USA Homeownership Foundation Inc., was established in 2016 with the mission to create awareness of the 22 veteran lives lost each day to suicide, educate the public about veteran reintegration issues, and empower veterans to seek treatment, rediscover purpose, and lead productive lives.
"We understand that mental health is an immense and imperative issue in the veteran community, and we are grateful for the opportunity to broaden UCF RESTORES' reach to those suffering from PTSD," said SDP Campaign Program Director Jessica Morel. "We are eager to support this brave journey toward healing for two of our nation's veterans and hope our commitment paves the path for other organizations to follow suit."
Interested candidates should reach out to UCF RESTORES at (407) 823-3910 to explore eligibility for the three-week intensive outpatient program. Following a remote diagnostic screening to determine whether the candidate meets the required criteria for participation in the program, they will be referred to the SDP Campaign to apply for the sponsorship.
"We are incredibly excited to open our doors to two veterans who may have thought our services were out of their reach, but we hope this is only the first step," Newins said. "This investment will help our sponsored veterans regain control of their lives in the aftermath of trauma. We look forward to partnering with other like-minded organizations that understand the life-altering impact of serving as a bridge between our services and those in need."
ABOUT UCF RESTORES®
Established in 2011 on the core mission of restoring lives, families, and communities, UCF RESTORES is working to change the way PTSD is understood, diagnosed, and treated for active-duty military, veterans, first responders, survivors of sexual assault, and survivors of mass shootings. The research center's first-of-its-kind intensive outpatient program leverages a multidisciplinary treatment approach, incorporating exposure therapy, group treatment, and new, emerging technologies to reduce the distressing symptoms that often onset following a traumatic event. This evidence-based treatment approach has seen unprecedented success, with 66% of participants with combat-related PTSD and 76% of first responders no longer meeting the diagnostic criteria for PTSD following treatment. Follow UCF RESTORES on Facebook and Twitter.
About the Stop, Drop & Push Campaign
The Stop, Drop & Push Campaign is a featured program of the USA Homeownership Foundation, Inc., DBA Veterans Association of Real Estate Professionals (VAREP), a 501(c)(3) nonprofit, led by vets, for vets, to empower homeownership among the active-military and veteran communities. Although our main focus is on veteran housing, we cannot stand idle while our brothers and sisters become part of the "22-veteran-suicides-a-day" statistic; we are therefore expanding our focus to include educating the public about veteran reintegration issues and empowering our heroes to seek treatment, rediscover purpose and lead productive lives.