Due to the current pressure and demand placed on our medical and emergency service fields during COVID-19, UCF RESTORES is now offering no-cost, single session consultations to those individuals seeking a space to discuss the unique and ongoing stressors they are experiencing.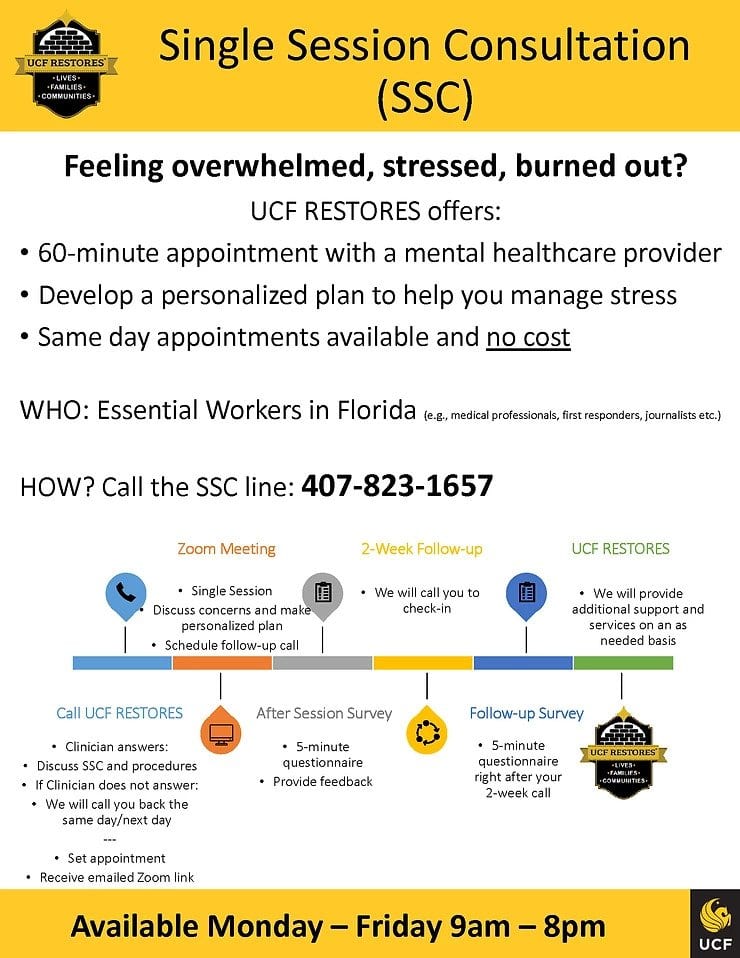 WHO?
Frontline health care workers, medical professionals and first responders impacted by COVID-19.
WHAT?
60-minute, one-on-one telehealth sessions with one of UCF RESTORES' mental health clinicians to help you develop crucial tools and a personalized plan for managing stress in this time of heightened demand.
HOW TO REQUEST A SESSION?
Call the UCF RESTORES consultation line: 407-823-1657. Clinicians are available to take calls to schedule from 9 a.m. to 8 p.m., Monday through Friday. Same day appointments are available on first-come basis and evening consultation appointments are available.
Note: If you contact UCF RESTORES outside of these hours or if the clinician is on the line with another caller when you call, please leave a message and it will be returned within 24 hours, excluding Saturday and Sunday.