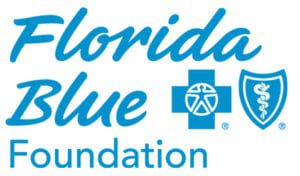 ORLANDO, Fla. (May 5, 2021) – UCF RESTORES – a leading nonprofit clinical research center and trauma treatment clinic that houses the National Center of Excellence for First Responder Behavioral Health at the University of Central Florida (UCF) main campus – with the support of the UCF Foundation, has been named a recipient of the "Mental Well-Being Goal" award in this year's prestigious Florida Blue Foundation Sapphire Awards program. The honor, which is accompanied by $60,000 in direct funding to support UCF RESTORES' continued delivery of research-backed education and treatment, was announced at the Florida Blue Foundation 2021 Virtual Community Health Symposium and Sapphire Awards May 4.
The 16th annual Sapphire Awards – following a thorough and highly competitive review process – honors outstanding individuals, programs and organizations for excellent service distinguished by exemplary leadership, innovation and documented outcomes, and impacts in providing service delivery in one of three "Drivers of Health": Food Security, Mental Well-Being or Health Equity.
Under the leadership of Executive Director Deborah Beidel, Ph.D., ABPP, every faculty and staff member at UCF RESTORES strives to uphold the primary pillars of the Florida Blue Sapphire Award's "Mental Well-Being Goal," including awareness of current mental health concerns, education around mental well-being and support in addressing areas of concern like stress, anxiety, loneliness, addiction and more. This drive has remained core to the program since its inception 10 years ago, but proved particularly vital as COVID-19 took hold as a global pandemic and prolonged, traumatic event.
Beyond provision of no-cost treatment for those suffering from posttraumatic stress and other trauma-related concerns, UCF RESTORES was recognized for its multipronged support of individuals and communities in need over the past year. Through the launch of its single-session consultation program for essential workers, continued delivery of its life-saving REACT peer support training program, the rollout of an award-winning Facebook Wellness Education Series addressing challenges presented by COVID-19 and continued development of strategic partnerships with leading organizations that advocate for mental health awareness and support among the first responder community – including the Florida Firefighters Safety & Health Collaborative – the team at UCF RESTORES remained dynamic and adaptable to ensure they could continue to serve as go-to resources for communities across the Sunshine State, especially throughout such a heightened time of need for mental health support.
"My vision for UCF RESTORES has always been for it to serve as a hub for conduction of diligent, dedicated research that allows us to develop even better approaches to mental health treatment, and I'm honored to lead a team of passionate professionals that are devoted to helping individuals regain hope when they may think it's been lost or is out of reach," said Beidel. "Our work simply wouldn't be possible without the university's support, and I am immensely grateful to the UCF Foundation and its team for selecting our program for university-backed consideration in this year's Florida Blue Foundation Sapphire Awards."
The program was also recognized for the development of its proprietary virtual reality treatment tool which, with funding from the U.S. Department of Defense, is now entering the clinical trial phase at UCF RESTORES' clinic in Orlando. With this tool in hand, UCF RESTORES' culturally competent clinicians will be able to dynamically recreate scenarios specific to each patient's unique, traumatic experience. The ultimate goal, once the clinical trials are complete, is to make the cost-effective system available to trained clinicians across the country.
"Without funding and support from organizations and partners that advocate for us and the work we do, we wouldn't be able to keep breaking down barriers and opening doors to posttraumatic healing for countless individuals who may not have had access to our successful treatment approach otherwise," Beidel continued. "We are humbled to receive this recognition and thank the Florida Blue Foundation and UCF Foundation for supporting our mission to restore lives, families and communities."
ABOUT UCF RESTORES®
Established in 2011 on the core mission of restoring lives, families and communities, UCF RESTORES is working to change the way PTSD is understood, diagnosed and treated for active-duty military, first responders and survivors of mass shootings. The research center's first-of-its-kind intensive outpatient program leverages a multidisciplinary treatment approach, incorporating exposure therapy, group treatment and new, emerging technologies to reduce the distressing symptoms that often accompany a traumatic event. This evidence-based treatment approach has seen unprecedented success, with 66% of participants with combat-related PTSD and 76% of first responders no longer meeting the diagnostic criteria for PTSD following treatment. Follow UCF RESTORES on Facebook, LinkedIn and Twitter.